PT BAHAS REKASATYA committed to do all work activities in a safe manner without neglecting personal safety and environment impact. We strongly believe in the phrase, 'pergi sehat pulang selamat'  (going to work healthy and returning unhurt).  Zero accident is always a goal we are striving for every project, and we plan to achiekve it not by luck but by continuous effort.  We commit to plan our EHS plan meticulously for every project, with targeted measures as the basis for continuous improvement.  All towards a better and safer workplace.
Sistem Manajemen Kesehatan Keselamatan Kerja (SMK3) – Gold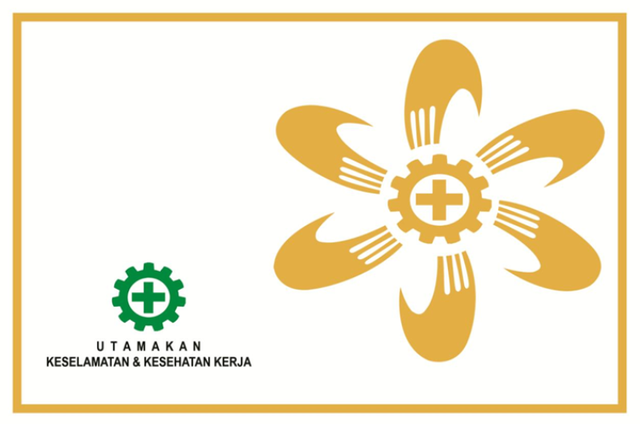 PT, BAHAS REKASATYA is committed to carrying out all activities safely in regards to personnel safety and environment impact. We believe that the health, safety and security of all employees working at PT. BAHAS REKASATYA is very important for the success of our business. We will ensure that everyone is aware of their responsibility to care about the health and safety of themselves and others and reduce the impact of PT. BAHAS REKASATYA's work on the environment to the extent it is reasonably practiced. We all have an obligation to stop work if the workplace is not safe or the right equipment is not available.
Measured HSE targets are also included in the company's plans, as well as a commitment to achieve them. We will report on HSE performance openly, good or bad because it respects those who contribute to improving HSE performance.
To achieve this commitment and maintain a good working environment where safety is a top priority, PT. BAHAS REKASATYA:
Request for every employee to carry out all of their operations by achieving the highest standards of work safety with the aim of NON ACCIDENT.
Conduct work in safe manners and in accordance with applicable laws regarding HSE from the Government of Indonesia and Company Safety Regulations.
Conduct regular inspections to find out and reduce potential hazards and carry out audits in accordance with the schedule, and follow up on findings to prevent accidents as early as possible.
Develop training for all employees and encourage them to provide input by sharing information through a two-way communication system.
Develop emergency action plans along with effective countermeasures procedures, whether for health, safety and environmental protection or security, thereby reducing the negative impact on the company and others.
Ensure that every incident in the field is thoroughly investigated and documented for the learning process.
We believe that we all have agreed to prevent accidents, reduce hazards, and protect property as a philosophy of life, and to continue to develop to be better.
PT BAHAS REKASATYA
Request EHS Policy